Social & Psychological Wellbeing
Are you developing into the person you have always wanted to be?
Is your environment one you enjoy, or is it a daily challenge?
Personal growth, self- acceptance and autonomy as keys to happiness, while mastering your environment instead of being forced to act out of character. Learn how to socially integrate, contribute to society and function healthily in your community.
Fully interactive workshop – real-life scenarios – a practical tool kit
effective results – latest modern psychology cutting-edge techniques
Discover:
What is the difference between social and psychological wellbeing
Why they are intertwined and how important they are for life satisfaction
How to increase your happiness by increasing both domains
Plus:
Social wellbeing: Social acceptance, Social growth, Social contribution, integration
Psychological wellbeing: Personal growth, autonomy, self acceptance, purpose
Five components: Career, Social, Financial, Physical, Community
Great dream: Ten keys to happiness, giving, relating, exercising, etc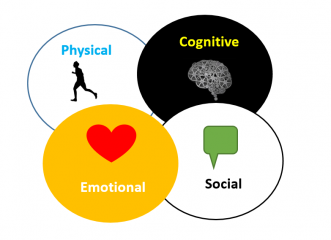 ---
Length of the workshop: 7 hours
Who is it for: Companies
Number of participants: 2–8
Price: 399 EUR / workshop plus VAT
(Price includes snacks & refreshments)