Hedonic & Eudaimonic happiness
Are you trying to induce happiness through excessive eating or drinking?
Would you like to learn how to align your desires and needs?
Why you are chasing pleasures and avoiding pain and how to control it, while being true to yourself and discover a life path that is authentic. What benefits the balance of both disciplines can bring to your wellbeing.
Fully interactive workshop – real-life scenarios – a practical tool kit
effective results – latest modern psychology cutting-edge techniques
Discover:
What the 2 major philosophies can teach us today about happiness
Why is every human being, predisposed to seek happiness and pleasure
How happiness can be gained by using simple positive interventions
Plus:
Hedonic happiness: Pleasure, avoiding pain, five senses, grandiosity, addiction, hedonic treadmill
Eudaimonic happiness: Authentic self, virtues, personal growth, meaning, development
Work & happiness: Career wellbeing, disengagement, manager wellbeing, employee wellbeing
Positive psychology interventions: Positive activities, positive emotions, thoughts, behaviours, habits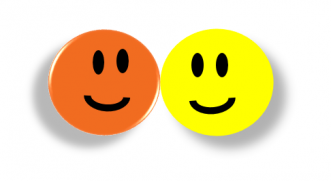 ---
Length of the workshop: 7 hours
Who is it for: Companies
Number of participants: 2–8
Price: 399 EUR / workshop plus VAT
(Price includes snacks & refreshments)